The Torres del Sol Complex is in the South of Tenerife and on the Border between LOS CRISTIANOS and PLAYA DE LAS AMERICAS.
The Complex is Right on the Sea Front by the Las Vistas Beach, so the Torres del Sol could not be in a better position.
Consisting of two 14 Floor Apartment Buildings each Serviced by Two Brand New Lifts and there also 5 outer Blocks with 2 Floors,
All the Studio's and 1 Bedroom Apartment's have a Balcony or a Terrace and Most of the Views from the Apartment are Fantastic,
Everything you need for a Low Cost Holiday in the Sun, Right on the Sea Front and Beach.
Links the Apartments to our main Web-Site www.spanishisles.com where you can View & Booking the Apartments.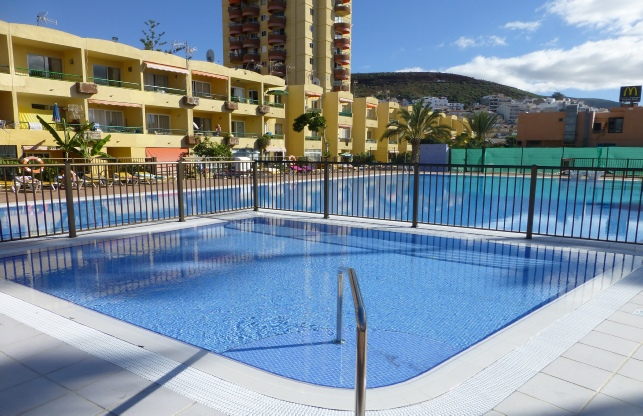 The Torres del Sol is one the Oldest complex's in the Area but is very Clean, well Built and Well Run,
This Complex has the Best Position right on the Shore Line on the Famous Playa Las Vistas Beach,Tenerife.
The Torres del Sol has 2 Main Swimming Pools, One is the NEW Swimming Pools is a Square Pool on the Beach Side of the Complex with a Child's Pool. The 2nd Pool is nearly New with a Child's Pool and is in the middle of the Complex.
The Torres del Sol Supermarket is open early to late for those things you need.
A 24 Hour Main Reception with a office by the main Entrance but at night the Reception Person doubles up has a Security Guard and may be on one of his sweeps of the Complex so you may have to wait a little bit.
They will see to all your needs when you book with us. So for a Low Cost Self Catering Apartment on this Beautiful Island of Tenerife Makes the Torres del Sol Complex is the prefect answer for your Low Cost Self Catering needs.
Prices Start as low as £265 for a Studio Apartment per Week and £300 for a 1 Bedroom Apartment per Week.
Complex has 2x Adult Pools and 2x Child Pools.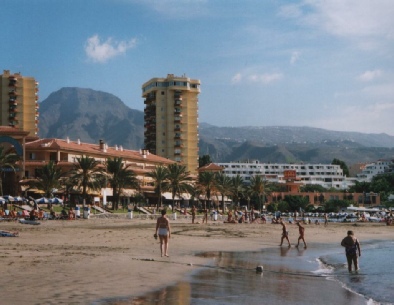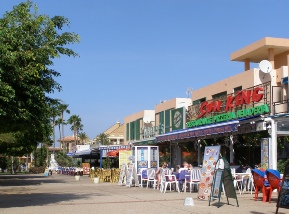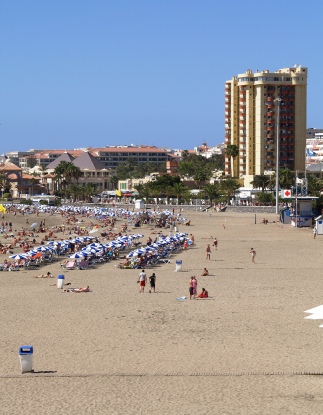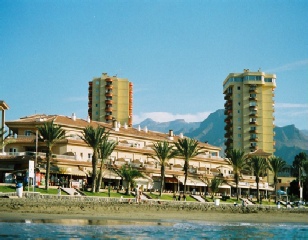 We are Agents for these
Self Catering Holiday Rental's
Studio & 1 Bedroom Apartment's in the Torres Del Sol Complex.
Las Americas / Los Cristianos, Tenerife.
Local Eating Places Near the Torres Del Sol
Places to Visit near the
Torres Del Sol